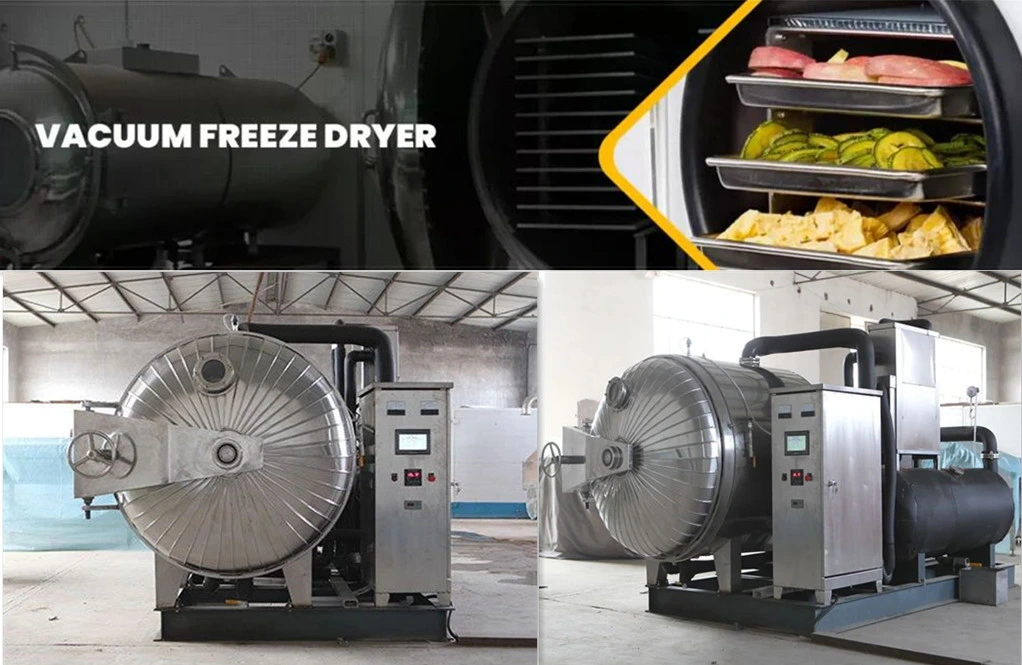 1.-Vacuum freeze dryer
1.Freeze drying is to freeze the water in the materials into a solid by freezing, and then sublimate the solid water ice into water vapor by the vacuum and light heating, so as to achieve the purpose of dehydration.

2.Compared with the heating drying method, freeze drying has many advantages, such as low volatile loss, no preservative, keeping the active ingredients in the material. Therefore, freeze-drying technology is widely used in pharmaceutical, food, scientific research and other fields.

3.Generally speaking, freeze-drying machine is mainly composed of refrigeration system, vacuum system, heating system and control system.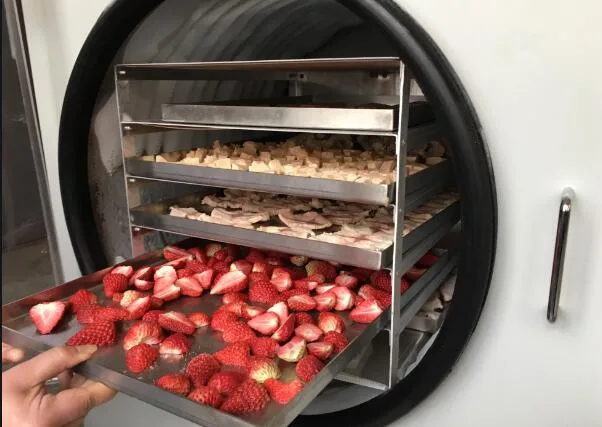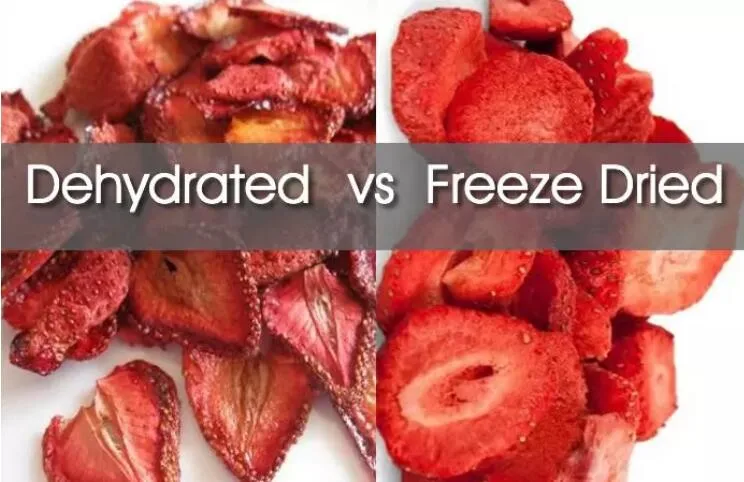 2.-
Main Features
*Protects many heat sensitive substances in the materials.
*When drying at low temperature, the loss of some volatile components in the materials is very small.
*In the freeze-drying process, the growth of microorganisms and the role of enzymes can not be carried out.
*The volume is almost unchanged and the original structure is maintained.
*The surface hardening of the material will not be caused because the moisture in the material exists in the form of ice crystal after freeze drying.
*The materials is loose, porous and spongy after freezing dried, so can dissolve quickly and completely, and almost immediately returns to its original shape.
*Since drying is carried out under vacuum, there is little oxygen, so some easily oxidized substances are protected.
*Freeze drying can remove more than 95% ~ 99% of moisture, so that the dried products can be preserved for a long time without deterioration.
*Because the material is in the freezing state and the temperature is very low, so the requirement of heat source is not high.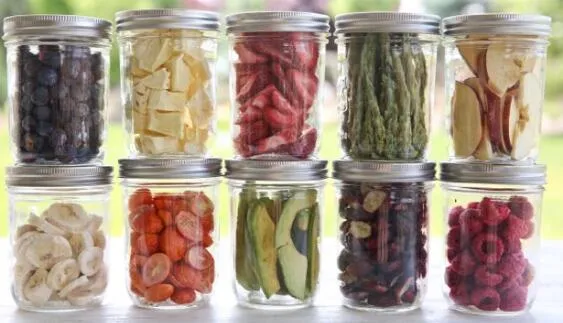 3.-Technical Parameters:
| | |
| --- | --- |
| Model | TSDG-20 |
| Control | PLC |
| Working Type | Quick freezing |
| Material | 304Stainless steel |
| Drying area | 20m² |
| Charge amount | 200kg |
| Tray size | 600/1000/25mm |
| Tray quantity | 34 |
| Tray type | disk or mesh |
| Shelf number | 36pcs |
| Shelf temperature | -55~120ºC |
| water discharge 12Hours | 200kg |
| vacuum pump | Rotary vane pump |
| Working vacuum temperature | ≤130Pa |
| ultimate vacuum | <10Pa |
| Defrosting mode | Hot water spray |
| compressor | Fully enclosed inlet |
| Voltage | Single or three phase |
| Working Temperature | ≤40ºC |
| Power Rating | 45kw |
| Dimension L*W*H | 5000x2200x2500mm |
4.-More Pictures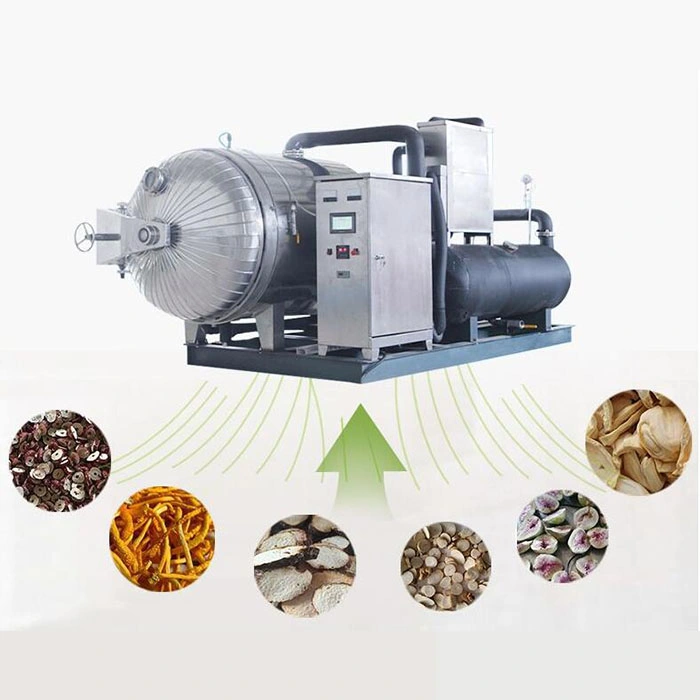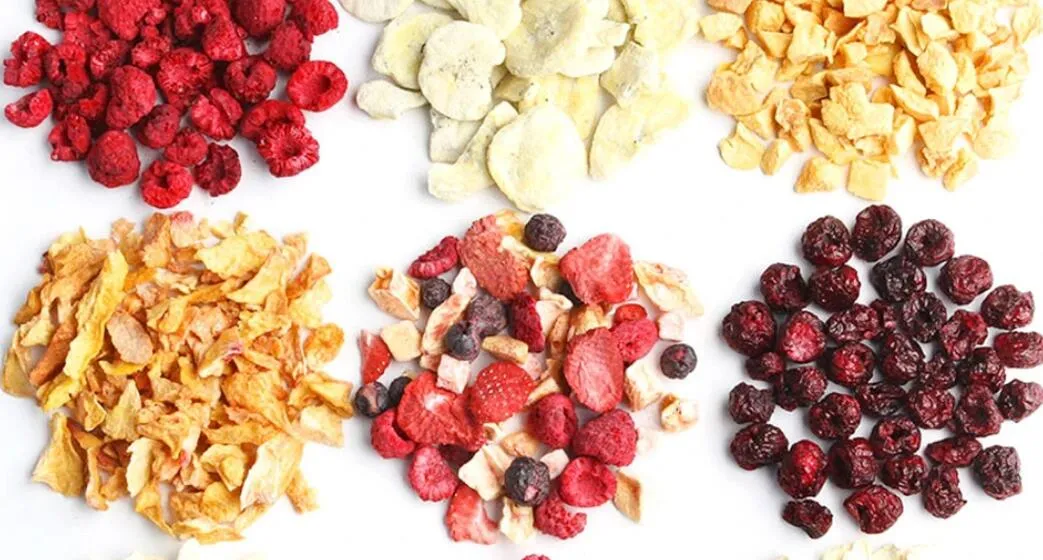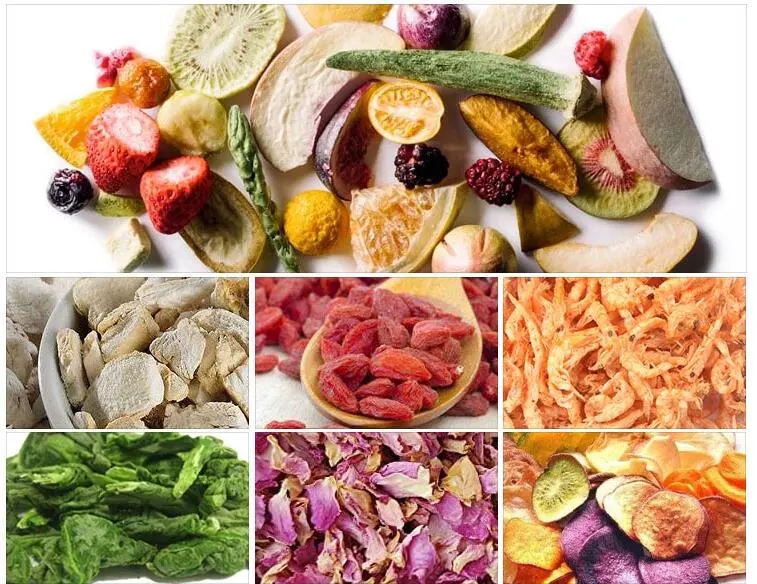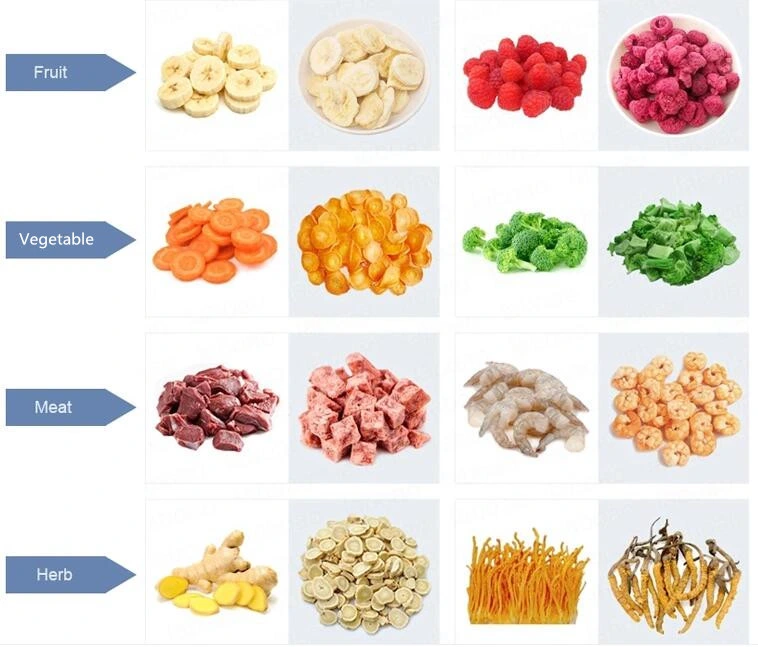 5.-Package: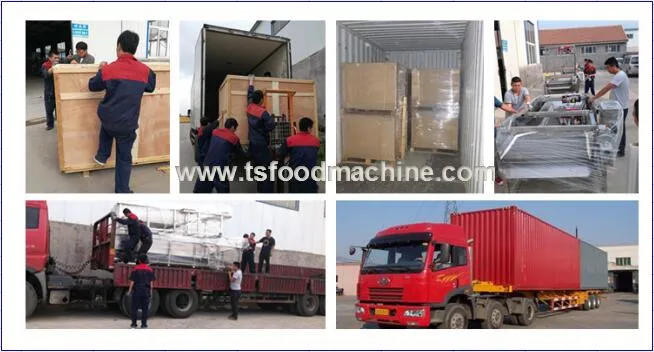 6.-Company&Workshop:
Zhucheng Tianshun Machinery Co.,Ltd, extablished in 2008, manufacturer of full set food processing machineries in frying equipment, washing cleaning equipment, cooking and blanching equipment, cutting equipment, pasteurization, air-dry equipment, drying equipment, package equipment etc
It is widely used in fried food, conditioning food, surimi products, vegetables, fruits, aquatic products, canned food, meat, soy products, snack food, central kitchen planning and herbal processing and other fields.