Micro channel parallel flow radiator professional manufacturer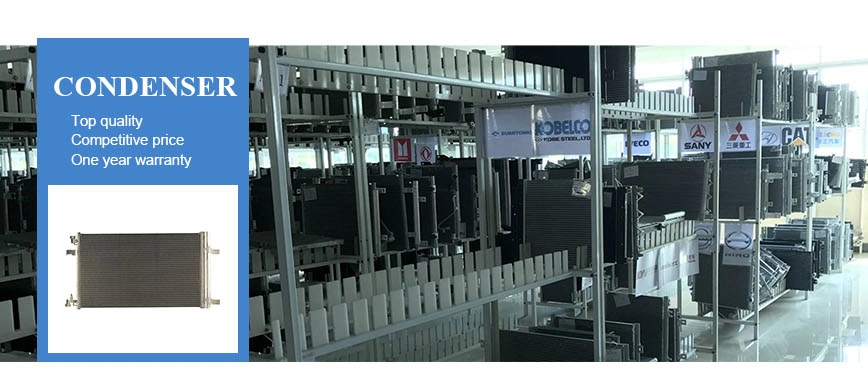 The condenser-a component of the air conditioning circuit-is integrated into the engine cooling module, where it is used to cool down and condense the compressed, gaseous refrigerant from the compressor. We produce brazed, flat tube condensers that deliver high performance in spite of their compact and lightweight design. They ensure rapid cooling of the passenger compartment thanks to optimum matching of heat transfer and pressure drop on both the coolant and the air side.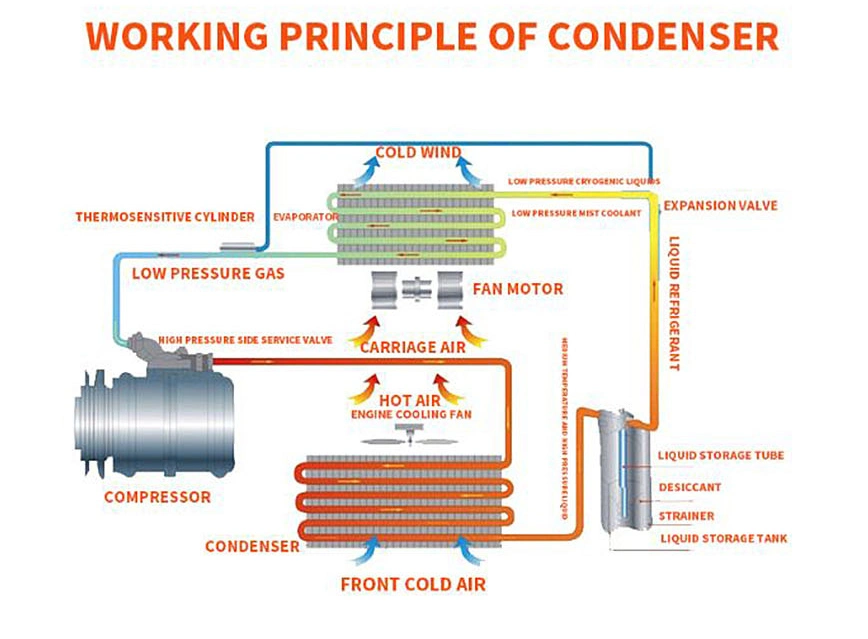 The condenser is a heat exchanger in a mobile A/C system.
Nowadays, condensers are usually made of aluminum, but in the past, some were made of copper/brass.
Condensers look very much like radiators, just a little thinner, and since they also depend on air flowing through them, are usually located in front of the radiator.
Like radiators and evaporators, condensers are also constructed as a series of tubes with fins around them.
its job is to release heat.
More specifically, to release the heat the refrigerant absorbed while it was flowing through the evaporator, very much the same way the radiator releases the heat from engine coolant that the coolant absorbed while it was flowing through the engine.
The refrigerant enters the condenser as a high-pressure vapor, but as it flows through the condenser and cools, it turns back into a cooler high-pressure liquid.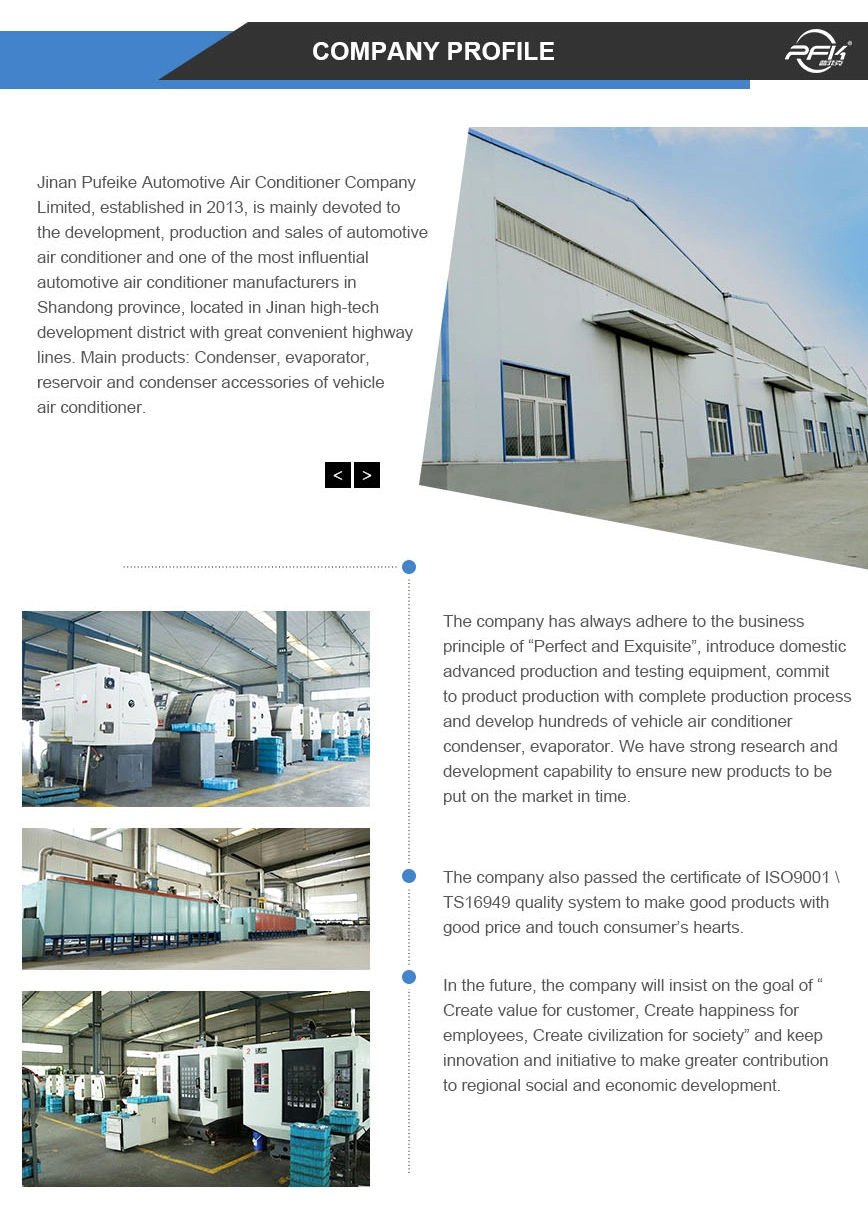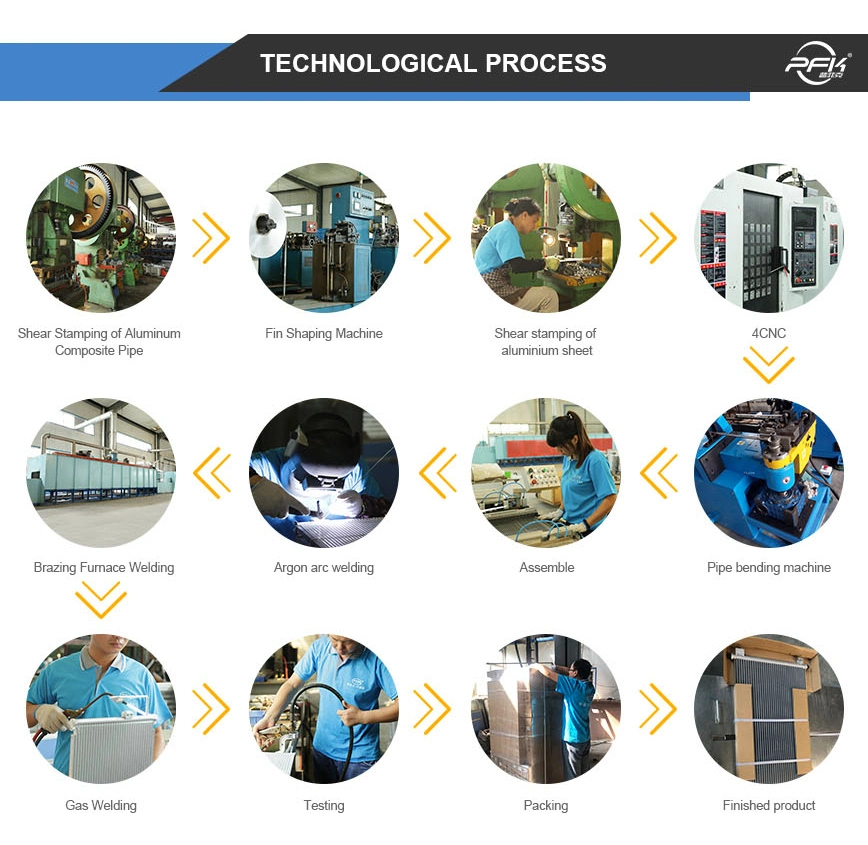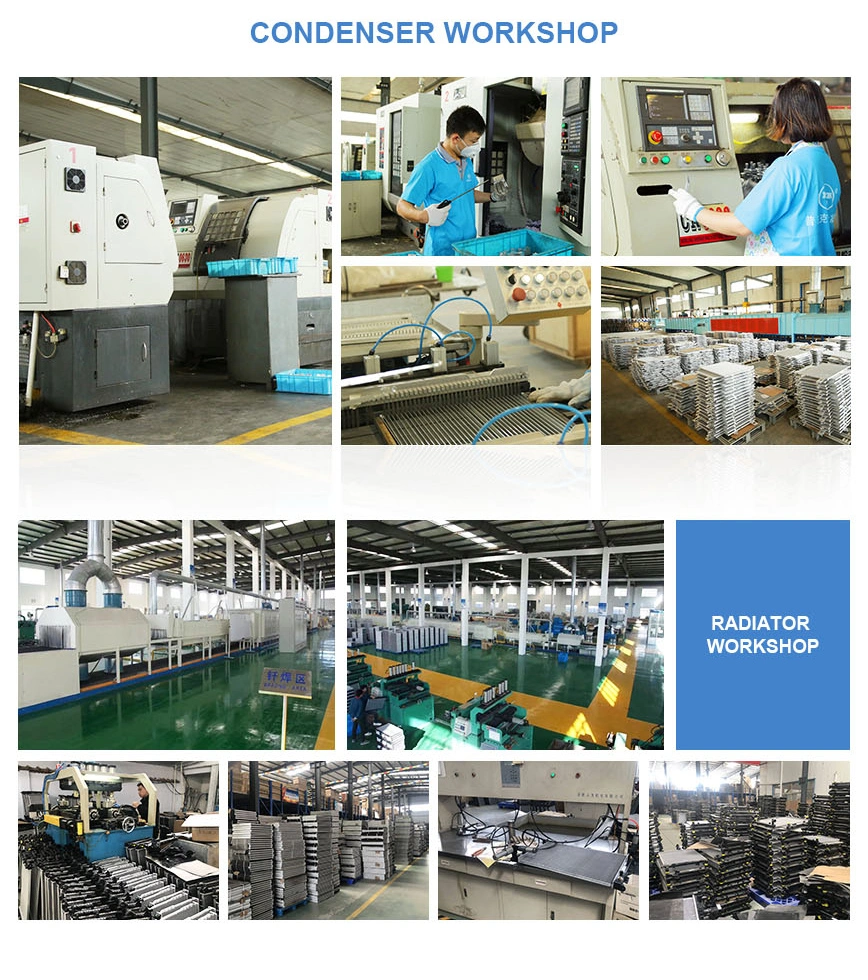 Product features
1 adopt low height fins and multiple flat pipes to increase the heat dissipation area and improve the heat dissipation performance.
2 fin special treatment to enhance lodging resistance and maintain the tidiness of the products' appearance
3 powder coating on the products can enhance corrosion resistance and improve product life cycle.
4 none- argon arc welding solder products look different.
5 every product's pressure is maintained by using nitrogen so the product is free from leakage at 100% before it leaves the factory
C
ompany Advantage
1. Generic products are supposed to be manufactured strictly according to the installation standard of the original factory, in this way to ensure the accurate installation for the users.
2. This special design for the pin not only enhances its lodging resistance,ensure the visual appearance tidy but also reduces the air blockage chance, it also allows more heat dissipation area to improve heat transfer performance. In that way, the air conditioning system can achieve its expected function more efficiently.
3. Part of the products uses galvanised microchannel flat tube as material or adopt the powder coating treatment, in order to improve products' corrosion resistance and prolong the service life.
4. By machining core into different thickness and wave distance and changing the amount of holes in flat tube,we can improve the heat dissipation efficiency of condenser of the product, lower down the system compression power, save fuel and improve economic efficiency.
5.Every product is double checked and a pressure-holding device is installed to ensure that every product is 100% leak-free before it leaves the factory.
6. The company with a complete production chain, is focused on the developing new products, and keeping tracking of products to ensure the timeliness of all product supply, and also enhance the flexibility of enterprise operation.
7.Only when we have an independent team with high efficiency can we satisfy customized demands.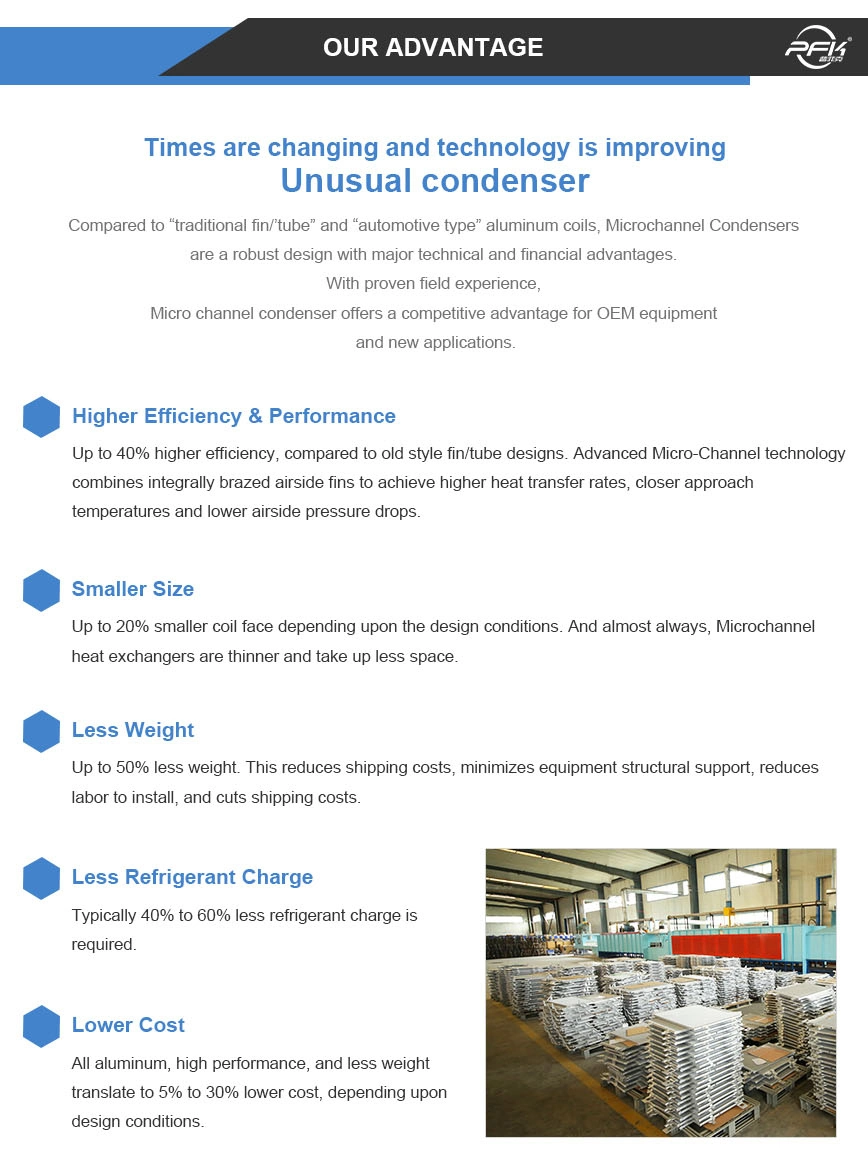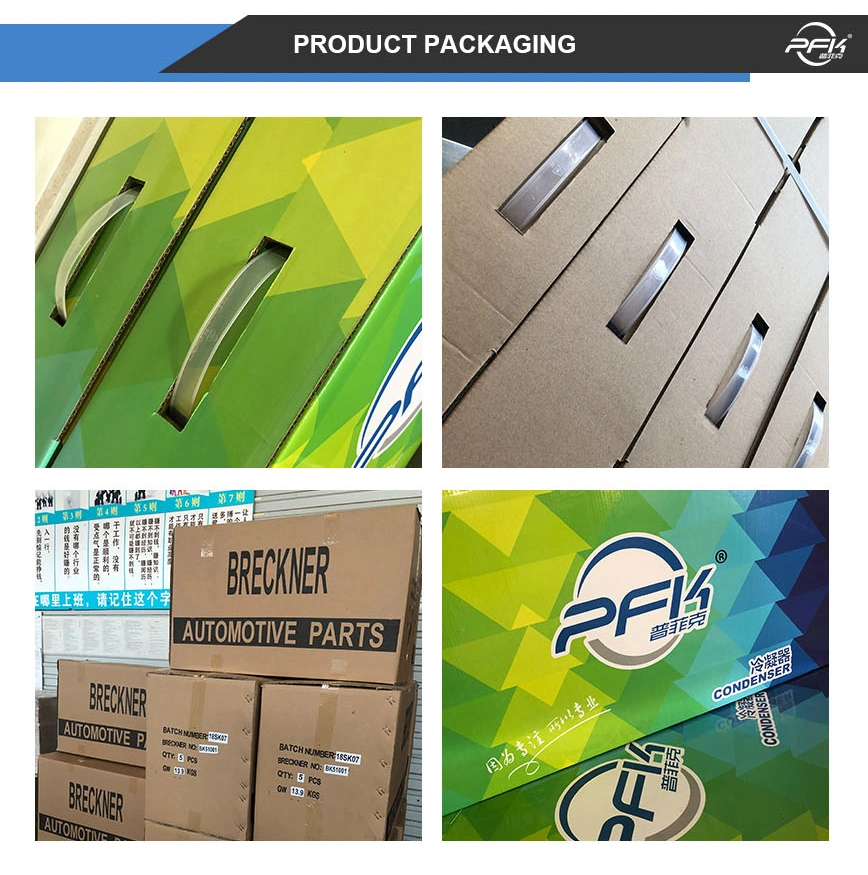 OUR SERVICES
Long term business is based on our dependable services, fast react and our professional experience to Auto AC. We'll become your partner, not just your supplier.
1.CAD Drawing, and mould design base on your sample
2
.
Mould test and sample verification before mass production.
3.
forwarders of various shipping lines.
4.competitive freight offers and one-stop service on clearing, shipping issues.
FAQ
Q1. Are you a factory or trading company?
A: we're a self -own factory, we provide one-stop service for our customers, from spare parts to condenser, from technical sales to shipping and to after-sales, so as to save the cost for client, control the quality and lead time, provide the best services
Q2: Where is your factory located? How can I visit there?
A: Our factory is located in Jinan, Shan dong, China.
The nearest airport is Shandong Yaoqiang airport or Qingdao Liuting airport.
Q3. What's the production time for new molds and mass production?

A: 7-10 days to build the new moulds, mass production takes around 20-25days for one 20gp,25-30days for one 40hq, can process urgently if need.

Q4: What is the payment terms?
A: Telegraphic Transfer (T/T) and Letter of Credit (L/C).
Q5: Can you send me samples?

A: Yes, Samples are for free, and freight is on your side.