Quicker Speed and Lower Price Semi Automatic 6L Bottle Blow Molding Equipment
(1) Energy Saving--low investment--easy to opreate and safety.
(2) With silencer--connecting rod --articulated refueling devices.
(3) Cooling system with cold air cycle --ensures same heat exposure of internal and external surface of the bottles.
Machine Specifications
1.Semi-automatic, new condition

2. Cavity:1

3. Max.Container volume: 10 Liter

4. Mold customizing is available.

5. Theoretical capacity: 500BPH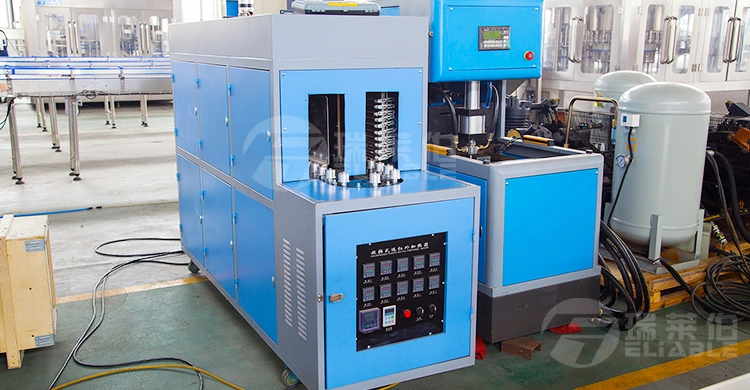 1.Our mold producing center produces exact mold ,adopts the high grade material to make.
2.The perform mold inside uses the imported steel, the surface's brightness is very high and the service time is very long.
3.The design of equipment is logical, easily operation.
4.High level automation , using famous imported hydraulic , electrical, sealing parts, the trouble will be less .
5.No matter what the product 's outside or inside, they can get the best guarantee, the good products rate can be above 99%.
Details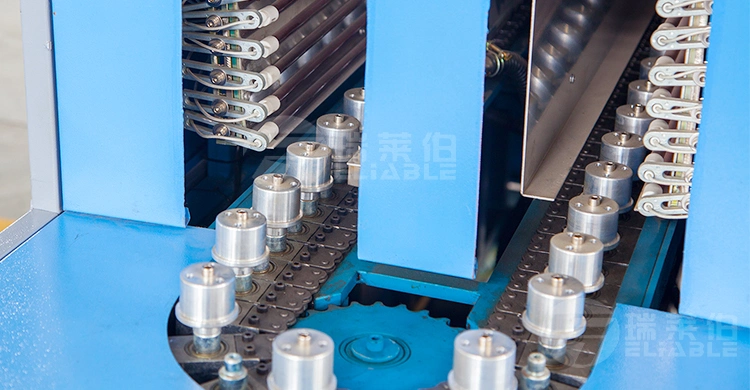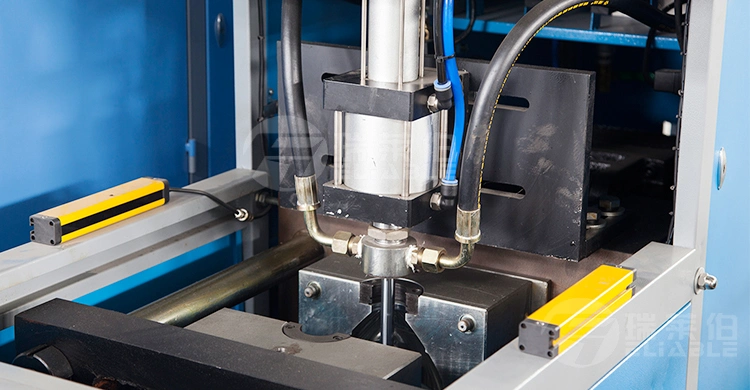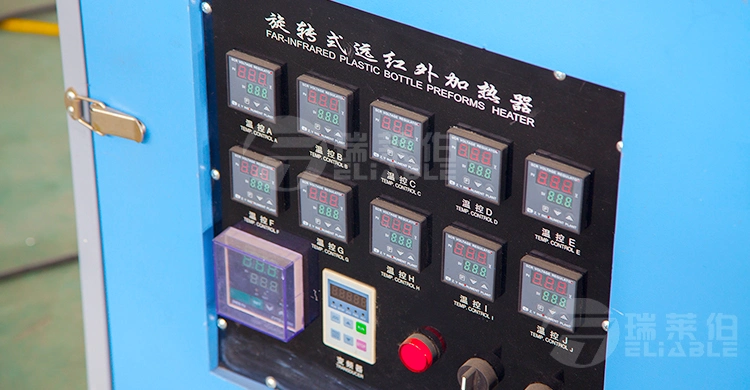 Quicker Speed and Lower Price Semi Automatic 6L Bottle Blow Molding Equipment
Parameter
RM-5L-A
Molding
Clamping force
kg
25000
Clamping stroke
mm
220
Stretching stroke
mm
400
Bottle Stroke
mm
/
Cavity Spacing
mm
/
Number of Cavity
Cavities
1
Carriage Unit
pcs
72
Theoretical Output
bph
500
Electrical System
Total Power
kw
17
Heating Power
kw
16
Number of Lamp Layers
Layers
19
Air System
Operating Pressure
kg/cm²
7
Low Pressure Air Consumption
Ltr/min
600
Blowing Pressure
kg/cm²
25
High Pressure Air Consumption
Ltr/min
1200
Chiller
Operating Pressure
kg/cm²
2-4
Temperature Range
ºC
10-12
Consumption
kcal/hr
2000
Flow Rate
Ltr/min
30
Machine
Blower Dimensions
mm(L*W*H)
1850*650*1850
Blower Weight
kg
1100