Quick Cooling Machine Vacuum Cooler for Vegetable/Mushroom/Lettuce/Flowers


Vacuum cooling is an ideal way to cool specific fresh produce, such as leafy vegetables and flowers, quickly. A vacuum-cooler can cool produces down from field temperature to about 2°C in 15 minutes. Not only does this guarantee the quality, but it also allows for quick logistic processing and large quantities. A vacuum-cooler is not suited for larger produces such as beans or sugar snaps. For these types you are referred to the pre-cool room.
Standard Range for vacuum cooling
Our standard range for vacuum cooling consists of models for 1 up to 10 pallets, and produce weight ranging from 250 to 4.000 kg. The number of pallets define the chamber dimensions, and the number of vacuum pumps needed to create the vacuum. The gross weight of the products to be cooled defines the vacuum cooling capacity needed.
Specific products might also need additional options like moisture enhancement systems (to reduce weight loss), where needed combined with sanitizing agent dispersion systems.
Description

,

What is Vacuum Cooler?
Vacuum Cooler is the quickest and most cost-efficient cooling system for vegetable, fruits, flowers & more.

Vacuum cooler, which can strongly improve your product quality and at the same time reduce your cooling costs, is now becoming an acceptable investment for almost all vegetable growers!

LIER Vacuum Cooler cools fresh product quickly and uniformly in large loads within 15-30mins/cycle, also suitable for packed produces.
LIER vacuum cooler machine

Model

Processing
capacity

Inside Chamber

Power

Electricity Type

Product Weight

LR-500-1P

500kg

1400*1400*2000mm

31kw

220V-660V/3P

300-500kg

LR-1000-2P

1000kg

2600*1400*2200mm

39kw

220V-660V/3P

800-1000kg

LR-1500-3P

1500kg

3900*1400*2200mm

47kw

220V-660V/3P

1200-1500kg

LR-2000-4P

2000kg

5200*1400-*2200mm

72kw

220V-660V/3P

1500-2000kg

LR-3000-6P

3000kg

6500*1400*2200mm

98kw

220V-660V/3P

2300-3000kg

LR-4000-8P

4000kg

5300*2600*2200mm

121kw

220V-660V/3P

3200-4000kg

LR-5000-10P

5000kg

6600*2600*2200mm

145kw

220V-660V/3P

4200-5000kg

LR-6000-12P

6000kg

7900*2600*2200mm

166kw

220V-660V/3P

5200-6000kg
Vacuum Cooler Main Components:
Quick Cooling Machine Vacuum Cooler for Vegetable/Mushroom/Lettuce/Flowers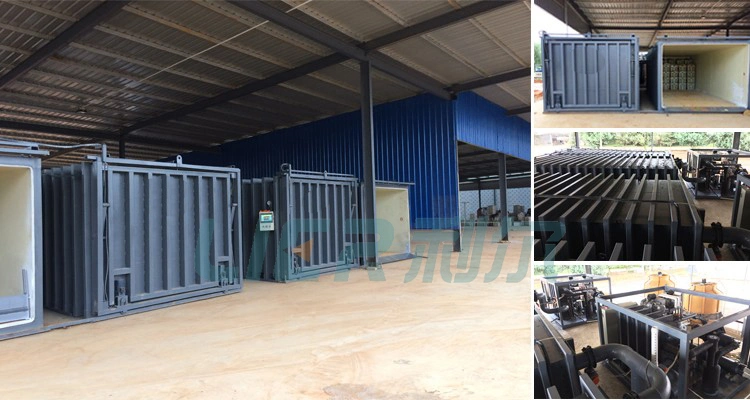 Evaporative of moisture from the surface Lower Pressure Equipment for Longer Shelf Life
1500kg Energy Saving Cooling Machine with Vacuum Pump
1) Fast Cooling: 20mins~30mins lower to 1ºC~2ºC
2) Cooling Uniformity: can reach the same temperature from surface to core
3) Extend Shelf Life: Stay freshness and Nutrition Longer
4) Accurated Control: PLC combine with sensitive sensors & valves With best famous brand, vacuum cooler can be accurately controlled when operation, reliable operation.
5) Easy Operation Design: Automatic Control work with touch screen, human- computer interaction , show the processing status , convenient to know the working status of the vacuum cooler
6) Various Application: leaf vegetables, flowers, mushrooms, berries ect.
Quick Cooling Machine Vacuum Cooler for Vegetable/Mushroom/Lettuce/Flowers

Our service
A. Our pre-sale supportive service
We are ready to serve you 24 Hours A Day, 7 Days A Week by experienced colleague,
Payment service, T/T, L/C for options. Customized service, OEM & ODM service
Provide our R&D service

B. Sale service,
We'll in charge of everything once all information confirmed by customers after order released till cargo deliver to destination. We strictly ship goods per customer requested delivery date.

C. After-sales service
We provide after sales services, we will be responsible for the quality problem, technical issue of our products.

D. Finally, but important is --Technical service support
1, Providing project suitable scheme, recommend the best models
2, Research & development support to find a better solution for each customers if NON-standard models cannot satisfy you.
3, Installation guidance support for your installation, debugging and operation if it necessary;
4, Spare parts and technical backup at anytime;
5, Training service available if it necessary.