Fruit vegetable cooling machine And packed food drying machine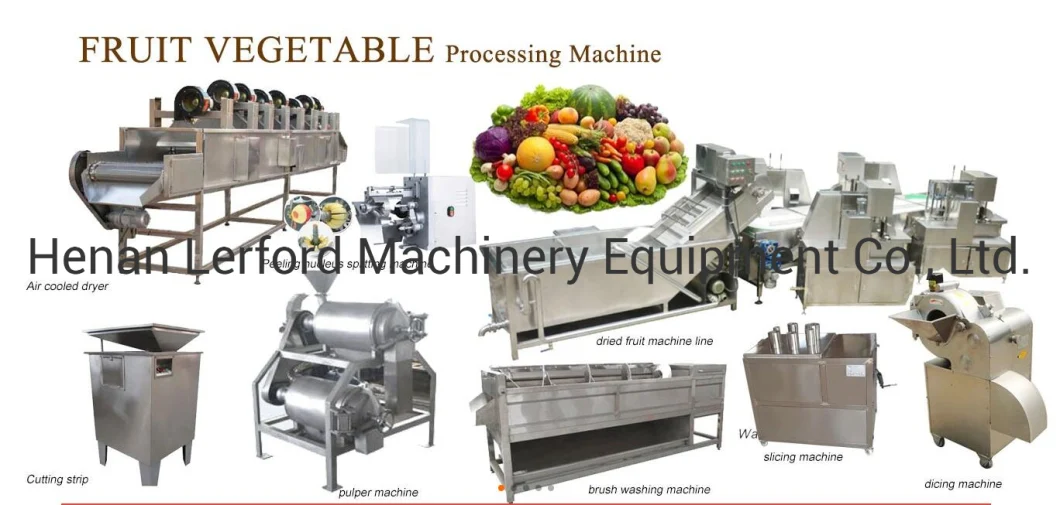 Brief Introduction:
It is a full automatic processing line for vegetable roots like potato, carrot, radish, beets, turnip, ect.
It is composed of:
1) elevator
2) washer & peeler
3) elevator
4) selection conveyor
5) cutter
6) elevator
7) blanching machine
8) washer (cooler)
9) centrifuge (dryer)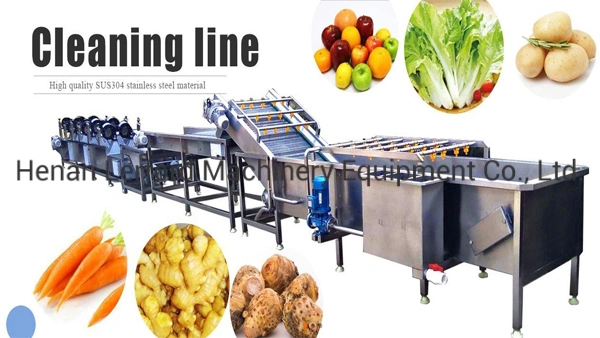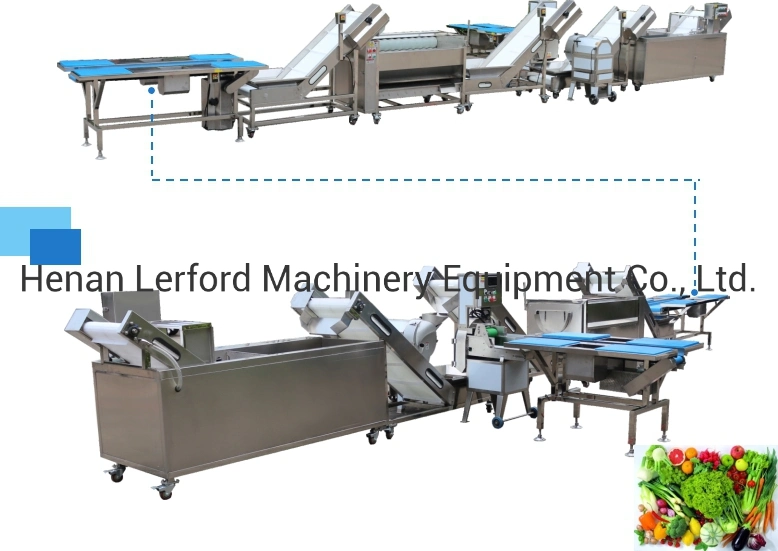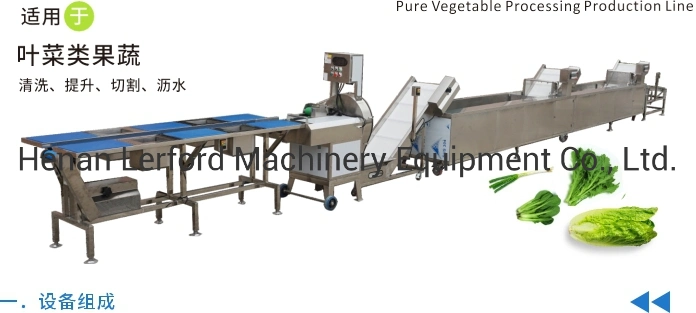 Features:
1. Wide Application--- Suitable for processing root vegetables like potato, carrot, turnip, radish, beet, cassava, lotus root, yam, taro, sweet potato etc.
2. Automatically producing---The whole machines connects in one line, making producing automatically with high output, saving a lot of labor cost.
3. Customized design--- We can design the whole line as per your needs, if you need higher of lower capacity, or need to add more machines to the line, it is OK.
4. Application---Compact structure and high automatic degree, ensuring it can be applied to different field, like farm, food processing factory, food processing center.
5. SUS material---All machines are made of SUS, meeting with National Enterprise Standard, doing no harm to human's health.
6. Elevator---It helps feeding vegetables into the Washer & Peeler automatically, ensuring producing automatically, saving a lot of labor cost.
7. Vegetable Washer & Peeler---Its uses brush and corundum rollers to peel the vegetables, peeling very smoothly, without any damage. Its discharge and peeling speed can be adjusted, meeting with different producing needs.
8. Blanching Machine--- Makes vegetable color maintain colorful and NOT turn dark. Mainly used for fruit, starchy vegetables and carrots, mushrooms, fruits and other fragile products are the blanching post-production is frozen, dehydrated, frozen-dry pretreatment processing indispensable blanching equipment.
9. Cooling Machine--- makes vegetable after blanching to come down and maintain fresh.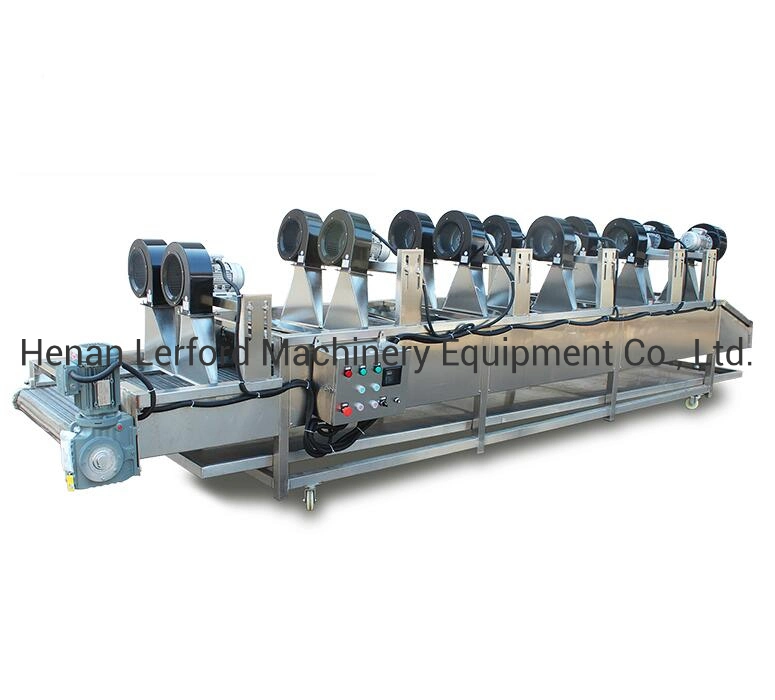 Application:
Suitable for those food processing industry, central kitchen, farming industry, etc.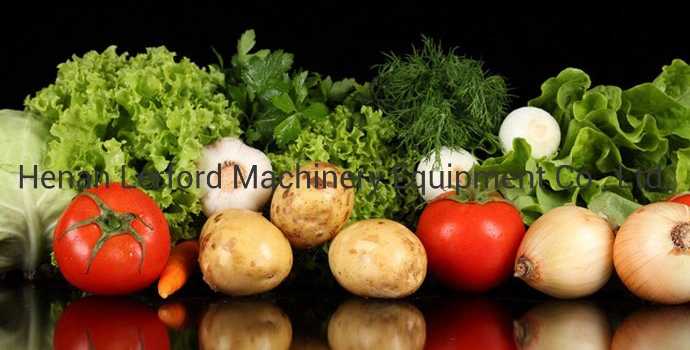 Hearty service:
1.Before sending the machine, we will test and adjust, so you can use directly when you get it.
2.Operating video & instruction will be sent to clients, to help them better use the machines.
3.Any problems occur while using, professional advice will be given by us.
4.All kinds of frequently used parts are supplied from us all the year round.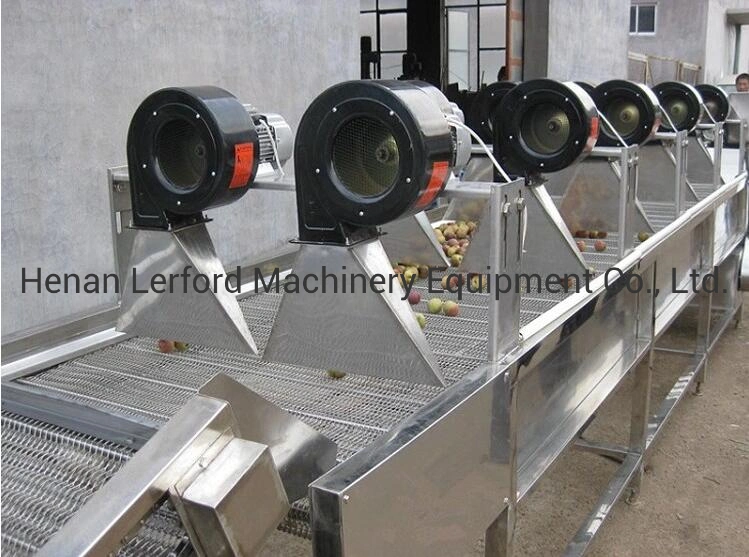 Description :
1.The equipment is a water-bath preheating cooling equipment, both steam and hot water are available for heating, and cooling is completed by normal-temperature water. It is suitable for boiling, cooling vegetables, fruits.
2.we can make the different capacity according to your requirement .
3.This machine especially suitable for the Allium chinense.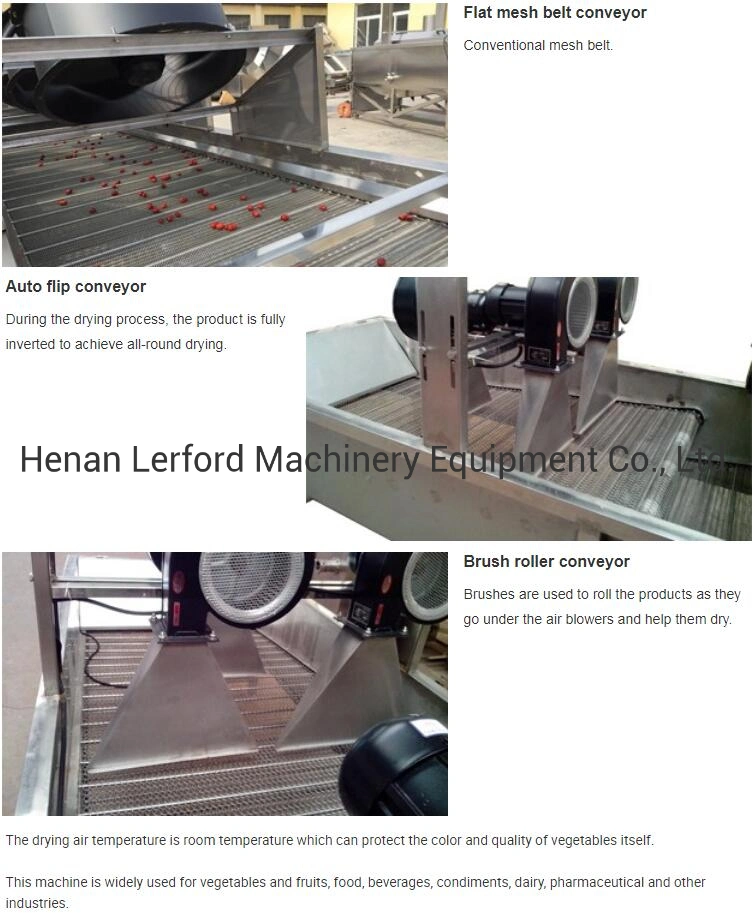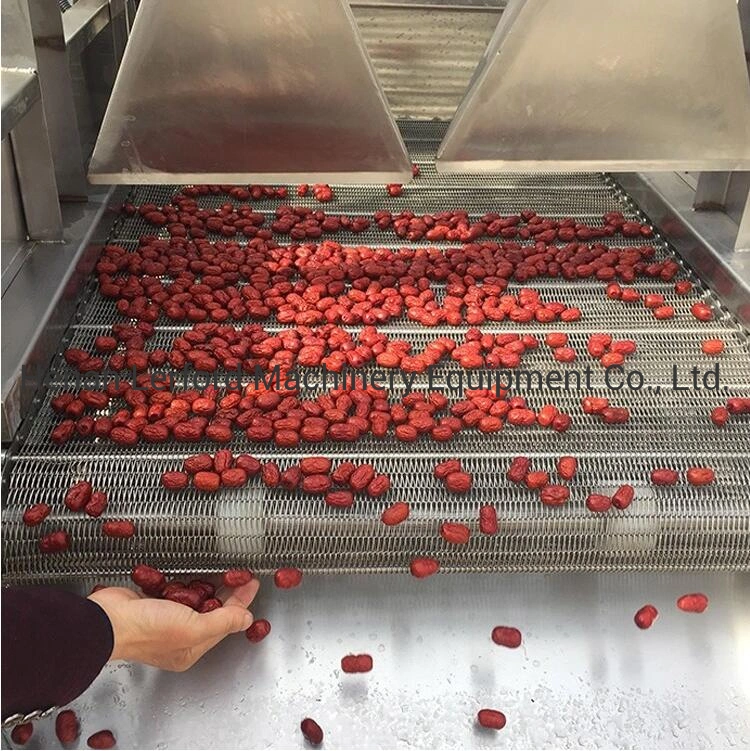 Technical information:
Technical Parameters
Model
Power
Machine Size
Length of belt conveyor
Width of belt conveyor

LFAD-3000

5.25KW

3000*1200*1400

3m

700mm

LFAD-3500

6.25KW

3500*1200*1400

3.5m

700mm

LFAD-4000

7.1KW

4000*1200*1400

4m

700mm

LFAD-5000

10KW

5000*1300*1400

5m

800mm

LFAD-6000

12KW

6000*1300*1400

6m

800mm

LFAD-7000

15KW

7000*1300*1400

7m

800mm

Note:

We can customize different type fan&conveyor and different size air dryer machine based on your actual needs